MONTE-CARLO CATERING
Catering Service
A bespoke catering offer for
unforgettable events
From producer to plate, Monte-Carlo Catering is above all a story of ingredients and people at the service of your professional events. Whatever the format of your event — a business lunch, a gala dinner or a banquet — Meilleur Ouvrier de France chef Philippe Joannes and his teams design custom experiences that fulfil all your desires. High-end service, creativity and gastronomy: from Monaco to Cannes, in our establishments or off-site, choose your favourite venue and discover the expertise and creativity of our catering service.
Teams dedicated to excellence
With more than 30 restaurants, 7 Michelin stars and internationally renowned culinary expertise, our Resort is constantly reinventing itself to delight our guests' tastebuds.  
Whatever your desires, culture and venue, Monte-Carlo Catering, our catering service, makes the best occasions in life even better. It promises you and your guests a delicious experience within our Resort or beyond its walls.  
With chefs, cooks, sommeliers, pastry chefs and more, our entire team rustles up a lovely gourmet menu so your event will leave a lasting impression on hearts and minds.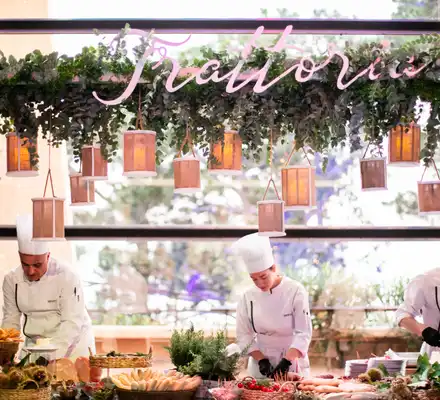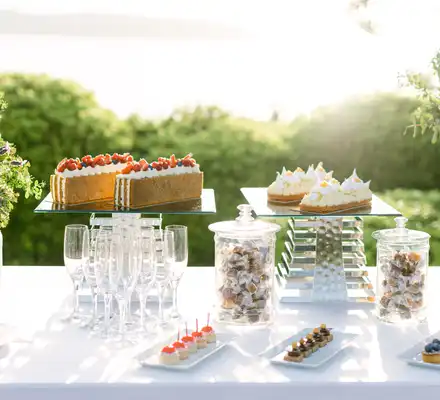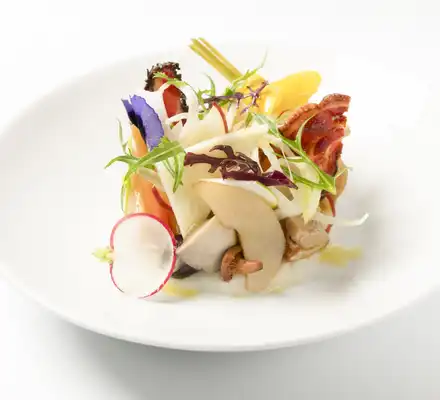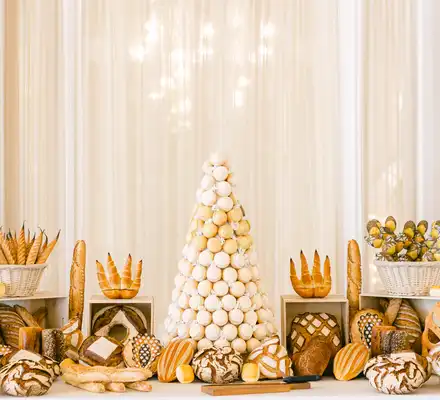 Our catering service in a nutshell:
A team of nearly one hundred people at the service of your private events between Monaco and Cannes.
Do you want scenography for the big event? Tell us about your project, and let's make this unique occasion even better together.
Fully bespoke services for up to 1,500 people.
Set design.
Culinary events.
Meal trays.
Private and professional receptions.
Request a quotation

PRODUCTS AND PEOPLE
Discover iconic gourmet products made by Chef Philippe Joannes and his teams. Over the course of four stories, you will journey to the Monte-Carlo Catering world that is dedicated to gastronomic creativity. Encounters.